Edited by Dpsvip at 5-18-2016 17:43

During Blade&Soul Vipercap Gauntlet Event, there is an amazing limited transformation stone that can help us to save bns gold to upgrade weapons. The Upgrade Nebula Stone is very special as it reduces the cost of weapon transformation when used—up to 40% for lower tiers. When used in the Offering slot in place of an transformation weapon, the transformation costs of that upgrade (materials and gold) will be reduced 10–40%. The Upgrade Nebula Stone does not reduce the cost of a Breakthrough or weapon reinforcement (only the standard transformation levels), and its potency is reduced as you progress to the higher weapon paths.

Tips:It's important to note that the Upgrade Nebula Stones can only be purchased and used for a limited time—from May 11 until June 22.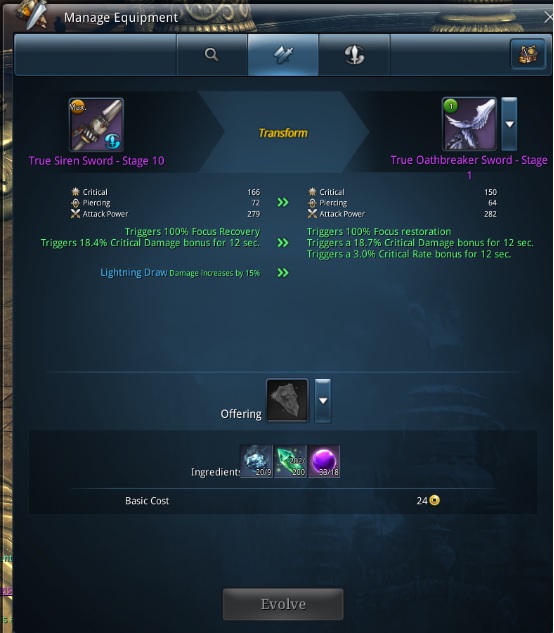 I know everyone has been hyped about the new Upgrade Nebula Stone, and many people may be frustrated to join groups where they just utterly fail to make the timers so we made a guide to the dungeon, as well as a breakdown to the Upgrade Nebula Stone itself to show exactly how worth it it actually is in some cases.


Blade and Soul Frozen Vipercap Cavern Guide

It would be better in a 6-man group to enter into Frozen Vipercap Cavern dungeon. To defeat the final boss quickly need players to stack poison buff on boss as much as possible. Well,during Blade&Soul Vipercap Gauntlet Event, the more time you spend in this cavern, the less awards you will get from the chests. Therefore, we need to finish this dungeon as quickly as possible. Try to use invincible or resist skills to run as fast as you can!

Final Boss Guide:

The red AOE the Boss does periodically puts a debuff on the player that will paralyze does not kill a small mushroom and stand in the green sparkly glow it drops. We suggest that 1 melee class should tank the Boss and keep to create damage, the other 5 players should clear small mushrooms as soon as possible. Defeat the Giant Golden Vipercap to stop the timer and collect your Cavern Fungus event currency. Once you have enough mushroom that you can trade them in the Dragon Express for your rewards.

The Vipercap Gauntlet will be available from May 11 until June 1, and characters level 36 and above will be able to run the dungeon once per day for free during that time. Well, if you don't want to waste lots of time to farm Blade and Soul Upgrade Nebula Stonethat you can come to Dpsvip.com buy cheap blade and soul gold safe.
Source from:http://www.dpsvip.com/bns/news/655--blade-and-soul-upgrade-nebula-stone-farming-guide-and-breakdown